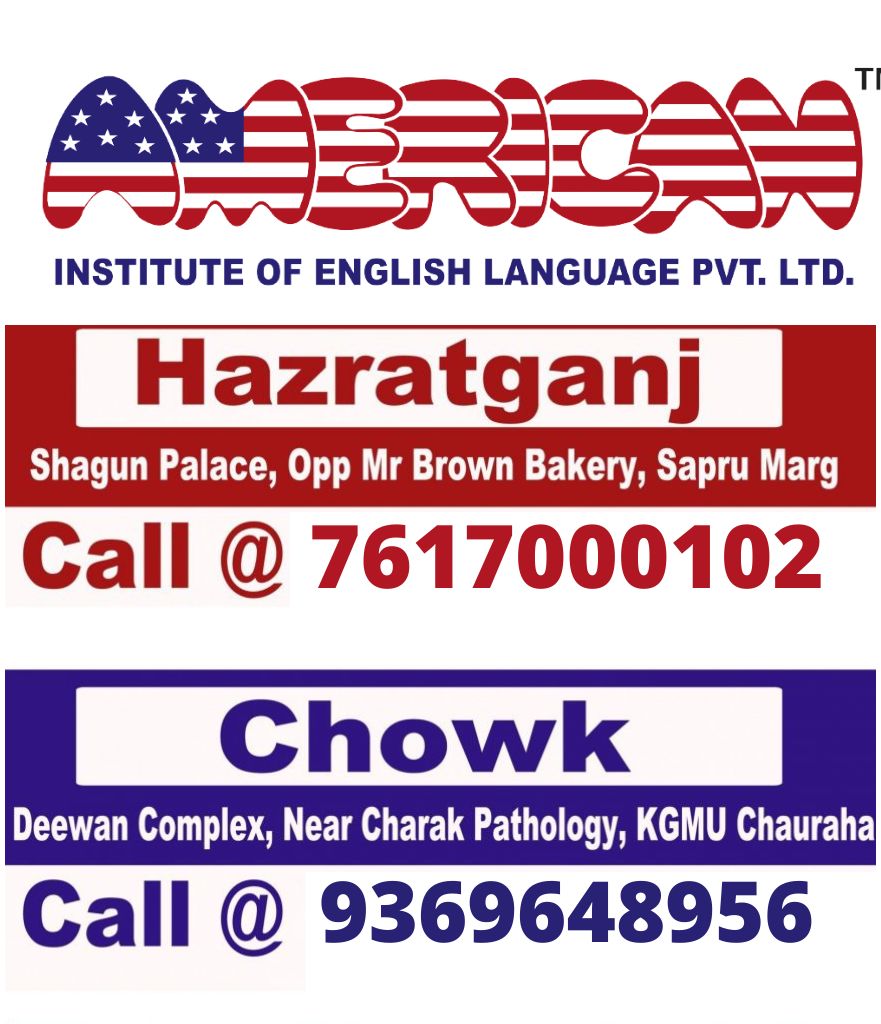 English Speaking classes in Lucknow, To speak fluent English you do not need to memorize the grammar rules. Once you can converse in English with native English speakers fluently, then if you want to touch up your grammar knowledge then you can. Learning grammar rules will only help you read and write.
They will not help build your confidence to be able to converse with others in English. So starting with grammar will not make you speak fluent English. In most cases, studying grammar will make you struggle when it comes to speaking. At Spoken English Practice, we recommend immersion study methods to learn English that help you become fluent faster.
Here are some suggestions on how to speak fluent English using immersion-based methods:
Get familiar with sentence structures
Buy a phrasebook. This will help you be able to learn and use basic sentences in English.
Buy a good dictionary
Buy a good quality dictionary which will help you with the meanings of new words together with helping you with correct pronunciation.
Expand your vocabulary every week
Keep a note of all new words you are learning, together with their meanings. Read the list of all new words every week to ensure you can remember the new vocabulary.
Improve Pronunciation
Start by learning words which are easy to pronounce. Begin with topics like colours, transport, food and family members – all of which are part of our daily lives.
Read loud
Try and repeat out loud simple sentences in English on a very regular basis. Read sentences from a phrasebook or reading books. You can practise on your own at home to begin with before talking with others. Practising reading out loud helps you with sound intonation and rhythm. Record you speaking English.
Listen to Native English speakers
Keep listening. Listen to the radio, watch the television, watch English news, watch films on the television or on Netflix. Listen to the various English accents. By listening, you will learn what sounds correct in spoken English. Listen to English being spoken as often as you can – either every day or as many days per week as you can manage. Try and listen for at least 15 minutes per time.
Practice speaking with friends
Talk with friends who also want to improve their English speaking. Choose a new topic every time you meet. Start with simple topics like family, hobbies, travels and then progress to other topics of interest.
Skype Lessons with a Native English Teacher
Speak with native English speakers who can help you progress in your English speaking and this will help to build your confidence and increase your fluency.